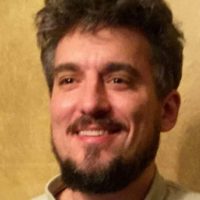 Galesburg Alderman Peter Schwartzman is asking for the City Council to convene an emergency meeting for discussion on how the city has begun to shut off water service for customers with delinquent bills.
Schwartzman says it's "morally wrong" to shut off residents' water during a pandemic, and also criticizes the city for assessing penalties for late bills.
City Manager Todd Thompson in an email says the city only resumed shutoffs after notifying customers that they needed to contact the city by July 15 to discuss their account if past due, and have worked with those who contacted them.
He says that includes advising people on how to seek assistance with their bills, and that information was included with shutoff notifications.
The 5th ward Alderman says the issue was not discussed with City Council and should have been.
The month began with 323 delinquent water accounts, the city shut off 223, and right now 103 remain off according to the City Manager.
A customer would only be shut-off if they are 60 days past due with a balance over $82, and either never paid or contacted the city.
The first round of shutoffs began July 24.
Ald. Schwartzman says the city has the ability to ensure no resident goes without water by dipping into reserves.
At least one council member disagrees with Schwartzman.
Alderman for Ward 6 Wayne Allen says he sees no reason to call a special meeting, saying City Manager Thompson is "following all the rules set up by the state."
He adds that "people have received a lot of money", referring to the $1,200 stimulus check and $600 in supplemental unemployment benefits passed by Congress in the spring.
"A lot of the people have paid their water bills, me included. The ones that didn't pay their water bill I don't know what they did with their money, but they should have paid their bills first. I back the City Manger 100 percent," Allen says.
Thompson insists the city won't shut off any customer that has COVID or other serious medical conditions.
He adds that residents can call the Western Illinois Regional Council office at 309-837-2997, ask for Katrina, provide some documentation and get water restored "pretty quickly" if they meet income guidelines.
According to Thompson Galesburg was never required to put a moratorium on water shutoffs but did institute one anyway.
The other five council members were contacted for comment.