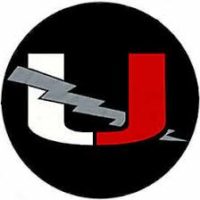 The United School board was split over whether to bring students back full time or part-time at their special meeting held Monday night.
Board members voted four in favor and three against a hybrid reopening plan that would see one group of students in classrooms Monday/Tuesday while the other group would be in school Thursdays/Fridays all the while students would be remote learning.
Superintendent Jeff Whitsitt said the hope is to transition the students from the hybrid plan to full-time, in-person education as soon as possible.
"One of the things we'd like to add to our plan is our transition," Whitsitt said in a Tuesday morning interview. "I'm working with some folks with what the metrics would have to be for us to move to the four-day plan, to five-days-a-week, or whatever the next move is. The 'what' is not so hard. It's the 'when.' What do the metrics have to say before we can do something like that."
Whitsitt says that this approach is the hardest to do but best for re-introducing some normalcy to the students.
"I've said it many times. We picked as hard a plan as you can possibly pick to pull off. For our teachers, for our cooks, for a lot of our staff, this is not easy. But we feel like in our anxiousness to get back to 'normal' we can't dive headfirst into it. I just think that'll just step us back, ultimately."
Parents can also opt-in to a full remote option if they have cause for concern about the hybrid approach.
The start of the school year was also pushed back to August 24.