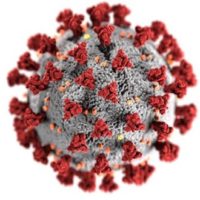 The Knox County Health Department on Tuesday announced that there have been 9 additional cases from Saturday to Monday.
When added with other cases they announced last week, this represents the largest one week increase in cases the county has experienced yet.
32 confirmed cases were reported in the last week, topping the all-time high that was set two weeks ago.
Positive cases in Knox now stand at 225, up 16.5 percent in the last 7 days.
The number of tests administered in Knox almost high an all-time in the last week according to the Unified Command dashboard.
The vast majority of positive cases in Knox County have been in younger people; 82 percent of cases are under the age of 60.
That trend continues with the 9 new cases; only one is in her 70's.
According to the health department to date, there have been 164 recoveries out of 225 positive cases in the county, meaning that 61 Knox County residents currently have the virus.