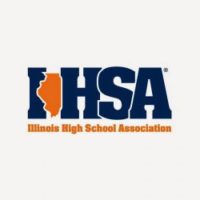 With the Governor's current "Restore Illinois" plan seeing regionalized reopening of the state, the Illinois High School Association is looking at how they're going to move forward.
The IHSA has a lot to figure out going into next fall and what high school sports will look like as the state goes through the regional reopening.
Craig Anderson with the IHSA says it's up to the board of directors how they proceed forward.
"Our board is going to have to make some difficult decisions," Anderson said. "Maybe making some allowances for some areas to have more opportunities to practice or potentially to compete before others are able to gather to practice or compete. So, those discussions will continue to be ongoing."
Anderson hopes the IHSA Board will have some more clarity on the issue at its June 15th meeting.