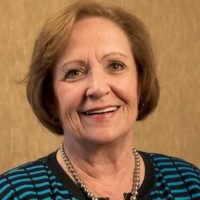 Illinois lawmakers return to Springfield on Wednesday, albeit under unusual circumstances.
93rd District State Rep. Norine Hammond feels fairly comfortable about safety measures for COVID-19, but she's uneasy about actions taken by the state's top Democrats.
Like many, Hammond has her eye on Wednesday's meeting of the bipartisan, bicameral Joint Commission on Administrative Rules.
They will discuss the Governor's rule saying that businesses that open before being cleared under his reopening plan could be subject to arrests or hefty fines.
Hammond is opposed to the rule and in a conversation with Pritzker a few weeks ago, Hammond says she tried to explain to him what it's like in communities in West-Central Illinois.
Agree we don't have the population challenges they have in some of the larger cities but for that very reason I think that we need to have a broader conversation and understand this from everyone's perspective," Hammond says.
Speaker Michael Madigan has said he would like to pass a budget in the three days the General Assembly meets this week.
Lawmakers can pass bills with a simple majority until the end of the month, and after June 1 it would take a super majority.
Hammond says in normal years it can be a challenge to understand and pass a budget before the deadline, and to think it can be done this year is "just ridiculous", in her words.