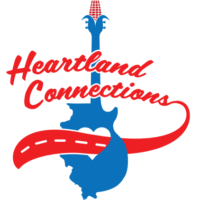 The COVID-19 pandemic and Governor J.B. Pritzker's stay-at-home order has put a lot of people in a financial crisis, including musicians who rely on getting paid for live performances.
Well, help is on the way. The Galva Arts Council is launching a campaign to aid musicians who have been put into dire financial positions because incomes from live performances have stopped.
To support these artists, the council has launched the Play It Forward campaign, that will help distribute grants, starting at a minimum of $500, to musicians facing a financial crisis due to COVID-19 and broadcast a live stream of a performance by the artist, recorded without an audience, where additional tips will be collected for the performer.
Submissions can be made on the Play It Forward page of the Heartland Connections website and will be accepted through Sunday, May 17. Grant recipients will be selected by lottery and announced the following day, with the artists being notified by email.
Contributions to the fund can be made on the Play It Forward webpage or by mailing a check to Galva Arts Council, PO Box 29, Galva, Illinois 61434 with a memo of "Play It Forward."
The campaign is a partnership between Heartland Connections, Levitt AMP Galva Music Series, Galva Arts Council, Peoria Music Live, Done Right TV, and Bishop Hill Creative Commons and is made possible by generous support from the Galesburg Community Foundation.