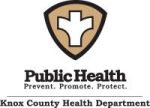 There have still been no reported cases on COVID-19 in Knox County through Wednesday.
Gov. J.B. Pritzker announced today 330 new cases of the disease caused by coronavirus throughout the state, bringing the total up to 1,865 in 35 counties.
Counties now reporting cases Wednesday include Morgan, Mason, and Douglas.
Knox County had performed 21 tests as of Wednesday, with 13 coming back negative and 8 tests pending.
There were 2 additional cases in Rock Island County announced Wednesday to bring their total up to 3, and Peoria County added a case bringing their total to 3.
Chicago far away remains the epicenter of COVID-19 in Illinois.
Two correctional officers and one man incarcerated at Stateville Correctional Center have tested positive as well as a contractual worker at Sheridan Correctional Center.
Those who have been identified as being potentially exposed are being quarantined and both facilities are on a 14-day lockdown.