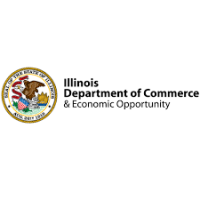 Several area communities are getting a split of $1,935,000 as part of a state grant to help low-income communities undertake much needed public infrastructure projects.
It was announced Tuesday that the cities of Abingdon, Bushnell, Farmington, and Macomb were recipients of the Illinois Department of Commerce and Economic Opportunity's 2019 Community Development Block Grant for Public Infrastructure.
The grant helps communities in the state complete projects, including water plant improvements, water main extensions and replacements, sewer plant and lift station upgrades, separation of storm and sanitary sewers, and construction of a new water tower.
26 communities across the state will receive federal funds totaling $12.5 million.
Abingdon is receiving the least of the four local communities, only $435,000 for water plant improvements. Bushnell is receiving $500,000 for the construction of a new well. Farmington is to receive $500,000 for the re-lining of sanitary lines. Macomb is to get $500,000 for water distribution system improvements.
Funding for the Community Development Block Grant Public Infrastructure program is provided by the U.S. Department of Housing and Urban Development.
State Administered funds are available to communities that do not receive their own CDBG funding from HUD.
Communities interested in applying for the 2020 program year funding may attend DCEO's Office of Community Development CDBG Application and Administrator's Workshop. The workshop is scheduled for February 25-27, 2020, in Springfield.