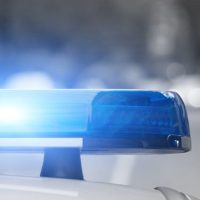 Haneghan's Automotive was robbed of thousands of dollars in equipment earlier this week.
According to a Galesburg police report, officers responded to the West Main Street business at around 6:17 Monday morning.
There, two employees told officers they came in for the day and noticed that the cash box was out of the till and empty. They explained to police it was never left out.
The also told officers that they checked the premises and noticed that two pieces of equipment, an Automotive Scanner, used to diagnose problems with vehicles, and a Tire Pressure Indicator System scanner were taken.
The report lists the combined value of those items at $8,800.
The employees said they noticed that a section of plexiglass was missing from the business and also noticed the master lock used to secure the northwest bay door was missing. Tire and foot tracks were observed in the snow exiting from that door.
Additionally, a vehicle, a black 2015 Ford truck was missing from the premises.
The investigation continues.