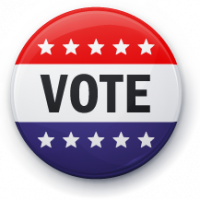 Eugene Farrell has ended his brief foray into politics, closing his bid to challenge Cheri Bustos for the 17th District Congressional seat on Sunday.
Farrell is a Republican from Roseville and a U.S. Army Veteran who was running on a platform of protecting the right to bear arms, controlling healthcare costs and keeping education affordable.
This now sets up a two-way race for the Republican nomination between East Moline real-estate attorney Esther Joy King, and Bill Fawell from Galena.
King is an East Moline real estate attorney, who served in the U.S. Army Reserve as a JAG officer.
She is now a Captain stationed at the Rock Island Arsenal.
Fawell ran against Bustos in 2018, losing to Bustos by 30 percentage points after the Illinois Republican Party pulled support for him after some controversial writings surfaced.
Bustos lost her primary opponent last week, an objection to Spanky Edwards' petitions were upheld.