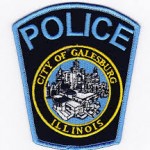 The East Main Street HyVee was the victim in a phone scam that occurred Monday evening.
According to a Galesburg police report, an employee was working the service counter at around 6:50 when she received a phone call from a male subject.
That individual claimed to be from the corporate office and requested the employee input a series of numbers into the Western Union machine in the store.
The employee told officers she believed she was troubleshooting the machine. After the first two series' of numbers went through the last two did not.
At that point she was told to shut the machine off and that someone from corporate would call later.
Almost an hour later, at around 7:40, Western Union contacted the store to inform them that they had been involved in a scam and the machine would be locked.
The employee believed she was fooled into reloading an account with $1,100.
Western Union is continuing its investigation into it.