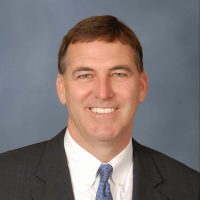 Illinois Agriculture Secretary John Sullivan resigned from his post over the weekend at the governor's urging.
A spokesperson with Gov. J.B. Pritzker's administration says Pritzker was "disturbed" to learn that Sullivan had knowledge of a 2012 email from a powerful lobbyist suggesting knowledge of cover-ups involving a rape and shady hiring practices.
WBEZ reported last week on a previously undisclosed email sent from Michael McClain, a powerful lobbyist with ties to Speaker Michael Madigan to top aides of then-Gov. Pat Quinn.
McClain in the email urges the administration to avoid firing a worker in a disciplinary case telling them the man was politically "loyal" to Quinn and stayed silent about "ghost workers" and a "rape in Champaign."
Illinois State Police, state executive inspector general, and the Champaign County State's Attorney's office are investigating the subject of the email.
The administration is a statement praised Sullivan's service but said that Sullivan had knowledge of the email "contemporaneously and did not handle it appropriately, including not alerting the inspector general or other authorities."
Democrat Sullivan, from Rushville, represented parts of Knox County in the Illinois Senate from 2003 to 2017.
He served as Secretary of Ag for a little over a year.