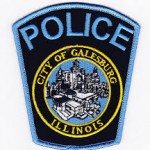 A 26-year-old Galesburg woman was allegedly robbed at gunpoint outside of Family Video.
Officers responded to the Losey Street business at around 10:11 Sunday night for the incident.
According to police reports, the woman had just closed down the business for the night and was leaving when two individuals, wearing ski masks, jeans, and dark upper clothing appeared from behind her vehicle.
The woman told officers the men pointed what appeared to be black handguns at her and demanded, "the money" from her, which was interpreted as the bank deposits from the business.
She told police she got on the ground and handed over the cash. Additionally, the individuals took her backpack which contained clothing, wallet, debit card, and various forms of identification.
After taking the items, she told police the men fled the scene and she ran to a Cedar Street residence to get assistance.
Managers for the business told police that around $185.10 was taken from the business.
The investigation remains open.