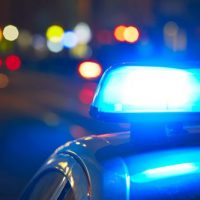 A break-in was reported at Bethany Baptist Church on Monday.
According to a Galesburg Police report, officers were dispatched to the South Academy Street church at 7:07 am where an employee informed them that two offices had been broken into and ransacked.
The employee told police that the exterior doors were usually locked but must have been accidentally left unlocked overnight.
The employee indicated that the break-in would have occurred sometime between seven p-m Sunday and that morning.
Officers found damage to two office doors, specifically the door jam and latching system.
Both of the offices had been ransacked but nothing was reportedly stolen.