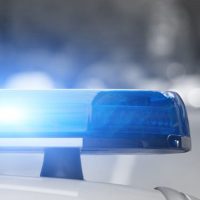 Nearly two thousand dollars in Apple products were reportedly stolen from Walmart on Monday.
According to Galesburg Police, officers were dispatched to the Walmart Supercenter on Knox Square Drive at around 5:46 for a prior theft.
Loss prevention employees at the store told police that a black male had entered the store, made his way to the electronics department, and broken one of the locks on a case and stolen several pieces of merchandise.
A police report indicates that 32 charging cables, two pairs of Beats Headphones, two Pro Key IPad Keyboards, and five pairs of Airpod Headphones were taken.
The report says that the man concealed the merchandise with a blanket or coat and walked out the grocery side doors. The report also draws similarities between this theft and the one that occurred at Target in October.
No arrests have been made in either theft.