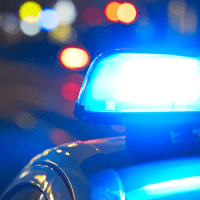 Four people were arrested early Thanksgiving morning in an incident at the Corner Connection.
According to a Galesburg police report, officers were called out to the bar at around 12:45 to make a "walk through" of the bar. When officers arrived, they found no disturbances and bar staff were flickering lights off and on trying to make everyone leave.
The report says two people, 41-year-old Andrea M. Lopez and 21-year-old Alyssa L. Main, approached officers and told them that they needed to make everyone leave. The report identifies them as employees.
Officers stated that making everyone leave was the bar's responsibility. From there, a confrontation between Lopez, Main, and the officers escalated.
When asked to present identification, Main refused and attempted to kick the officers out of the bar, saying they were trespassing. Officers attempted to arrest her for her refusal of providing identification.
Other individuals began to interfere with the police officers making the arrest. The report says that Lopez then attacked officers and had to be tased to get her restrained.
Two other people were arrested for obstruction, 29-year-old Shea D. Perkins and now-22-year-old Aubrey D. Payne. Perkins, also listed as an employee of the bar, was reportedly intoxicated and hostile towards officers and was also tased.
During the ordeal, several members of an increasingly hostile crowd attempted to interfere with police and were pepper-sprayed.
The report indicatest hat several other people were allegedly trying to interfere with the police and could be charged with obstruction of justice.
Officers noted they were filing the report with the city to review for multiple infractions by bar staff.
According to The Register-Mail, the owners of The Corner Connection have said that none of the individuals involved were bar staff.