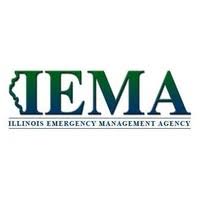 The Illinois Emergency Management Agency is urging the public to prepare for the season.
While winter hasn't officially started yet, Galesburg and a west-central Illinois have already seen snow.
As the temperature begins to drop, it's time to assess whether your family is prepared for winter.
In Illinois, that can mean freezing temperatures, ice storms, heavy snowfall, and even tornadoes says IEMA Spokesperson Rebecca Clark.
"We like to say that being unprepared for winter weather is not only inconvenient but it can be dangerous and that and that's why we're encouraging all Illinoisans to take a few minutes and put together your home and vehicle emergency supply kits."
Those kits should include water, blankets, flashlights, extra batteries, and first aid supplies.
Officials say this is also a good time to throw an ice scraper in the car, winterize your home, and change your furnace filter.
IEMA reminds not to forget the special needs of pets, young children, and the elderly when putting together an emergency supply kit.