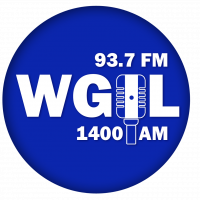 There is a benefit supper on Friday, October 11th for the Roseville Amish school. Held at the St. Patrick's Community Center in Raritan, the menu includes grilled chicken, noodles with sides and dessert. Carry-outs will be available serving begins at 4:00 pm.
A popular musical performance is in Galesburg this weekend. The Community Play Project presents Shrek The Musical October 11th through October 13th at the Prairie Players Civic Theatre in Galesburg. Based on the Oscar-winning DreamWorks Animation film, the musical brings the hilarious story of everyone's favorite ogre to life on stage. Showtimes are October 11th and 12th at 7:00 pm and Sunday, October 13th at 2:00 pm. General admission tickets are $10 for adults and $5 for children 8 and under at the Prairie Players website.
Shadow Realms Haunted House returns Friday, October 11th for its 5th year. Located at 2015 Windish Drive – the haunt is held in two buildings built during World War 2 for an army hospital. Shadow Realms features all-new scares and a large haunted 3D section this year. Admission is $10. The haunt is open October 11th and 12th from 7:00 pm to 10:00 pm and October 18th, 19th, and 25th and 26th from 7:00 pm to 11:00 pm.
Galesburg FFA will host a hog roast on Friday, October 11th outside the GHS football stadium from 4:00 pm to the 4th quarter of the football game. The meal will include pulled pork sandwiches, baked beans, applesauce, chips, and drink. The cost is $8.00 for adults, $6 for senior citizens, and children 12 and under are $4.00. Individual items will also be available for purchase. Tickets can be purchased in advance from FFA members or at the event.