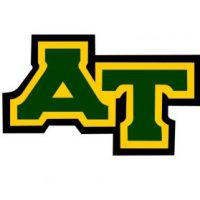 Roof work has come to a temporary halt at District 276's Hedding Grade School in Abingdon.
Abingdon-Avon Superintendent Dr. Mike Curry tells WGIL that the contractors have to replace a roof panel but have to wait for the best time to do it.
"The project at Hedding Grade School is at a little bit of a standstill because we have to replace a roof panel. That manufacturer is no longer in business. So, we're replacing the roof panel. And, on top of that, we have to do it from the inside so we're waiting for a dry Saturday. Then after that, it shouldn't be more than a week to button the whole project up."
Curry added that the High School roof work's punch list was wrapped up. The last part to be done is a "warranty walk" with the manufacturer before it's declared complete.
Dr. Curry says the district was also looking into lighting upgrades at Hedding and potentially Avon Elementary and the High School.
Curry adds that the district could save thousands of dollars a year on utility costs. He added that these numbers were preliminary.
"Just a quick estimate was $7,000 a year we would save in electricity."
At Wednesday night's school board meeting, Curry said that there were also questions regarding a piece of property the district sold years ago for business development. He said there were questions regarding buying the property back to sell to someone else for the purpose of business development.
The board was also given an update regarding the legal details of the football field press box sponsorship.