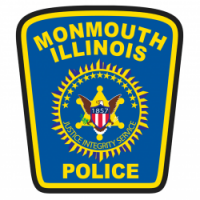 33-year-old Kristopher D. King of Monmouth was arrested over the weekend for burglarizing a business in the Maple City.
Officers refer to checking the building on Saturday morning because of previous calls of trespassing at the property at 620 S. Main St.
The officer noticed the chain that had kept one of the doors secure had been broken with what appeared to be another padlock on the chain.
Back up was called, as was the building's owner Robert Munson.
Police searched the building to find a room with several bicycles and parts, along with Kristopher King, sitting in a chair, appearing to be asleep.
King denied breaking into the building and said he was with his own belongings.
He later told police the unlocked padlock on the chain securing the door was his.
This isn't the first instance for police to be called on King when he has tried to enter the property at 620 S. Main.
A separate police report details when Monmouth officers responded to the same address in September when King allegedly tried to get inside before an employee at the building scared him away.
Bond was set at $5,000 for King when he appeared in Warren County Circuit Court on Monday.