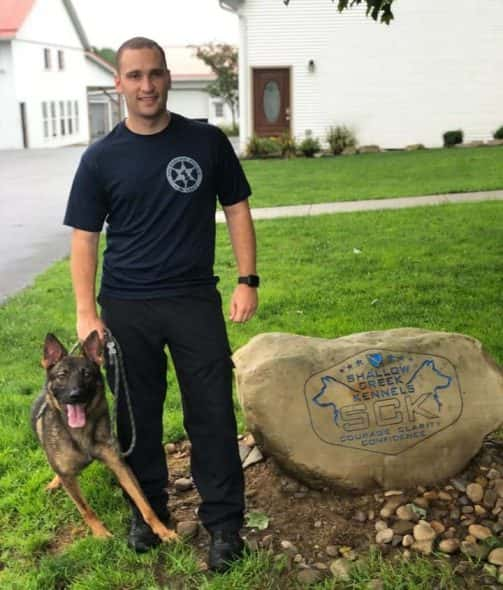 Galesburg Police have recruited a new K9 officer to join their ranks.
City Council approved the purchase of a K9 this month, in order to replace the dog that's worked with Detective Lane Mings. Mings' dog is set to retire in December.
The new K9 was picked up from Shallow Creek Kennels in Sharpsville, Pennsylvania and will be handled by Officer Jake Taylor.
Taylor and his new four-legged partner will go to 10 weeks of law enforcement training.
Captain Russ Idle told the City Council earlier this month that it typically isn't a cost to the city to protect the dog.
"We have ballistic vests for our K9 units. Generally, in the past, those have been purchased with grant funds, so not needing any additional funding. But, if those weren't available through special enforcement we'll buy a ballistic vest to protect the dog."
GPD still doesn't have a name for the K9 but they're open to suggestions.
If you have an idea for a name, Galesburg Police would like you to post it to a picture of Taylor and the K9 that's on the department's Facebook page.