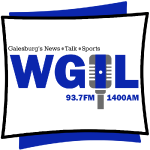 If you're looking for some entertainment this weekend, why not take in an Agatha Christie play at Prairie Players Civic Theatre.
The Mousetrap, directed by Kenny Knox, hits the stage Friday and Saturday nights at 7:30. Tickets are available at the Prairie Players website.
In case you were wondering if the play was any good, Knox tells WGIL that The Mousetrap has been running for a very long time.
If a play performance isn't something you're interested in, check out the Corn Dog Cruise-In at the Knox County Fairgrounds Saturday.
Also going on tomorrow is the Abingdon City Wide Yard Sales, for those looking for some second-hand treasurers.
What else is going on this weekend?
Friday is Toy Story Family Night at Discovery Depot — where crafts, snacks, and games will be available between 6:00 – 8:00.
Or… put your music knowledge to the test with a music trivia fundraiser at Galesburg Christian School at the Knights of Columbus Saturday night. Cost is $10 per person or $100 for a team of 10 and includes all mulligans and doublers to keep your scores high. Doors open at 5:00 the first questions drop at 6:00.
Looking to see some live music? Check out the Songbag Concert Series at the Carl Sandburg State Historic Site or the Levitt AMP free concert at Galva's Wiley Park — both on Sunday.
The Songbag Concert, featuring blues performer David Berntson, starts at four PM while the Levitt free concert starts at 6:00 with Letitia Vansante and Henhouse Prowlers at 7:00.
There's plenty more where that comes from. Check out the WGIL Community events page for more.