The Knox County Sheriffs Department and the County Coroner have identified the two people who died as a result of Sunday's house explosion in Rapatee, near the Knox-Fulton County line.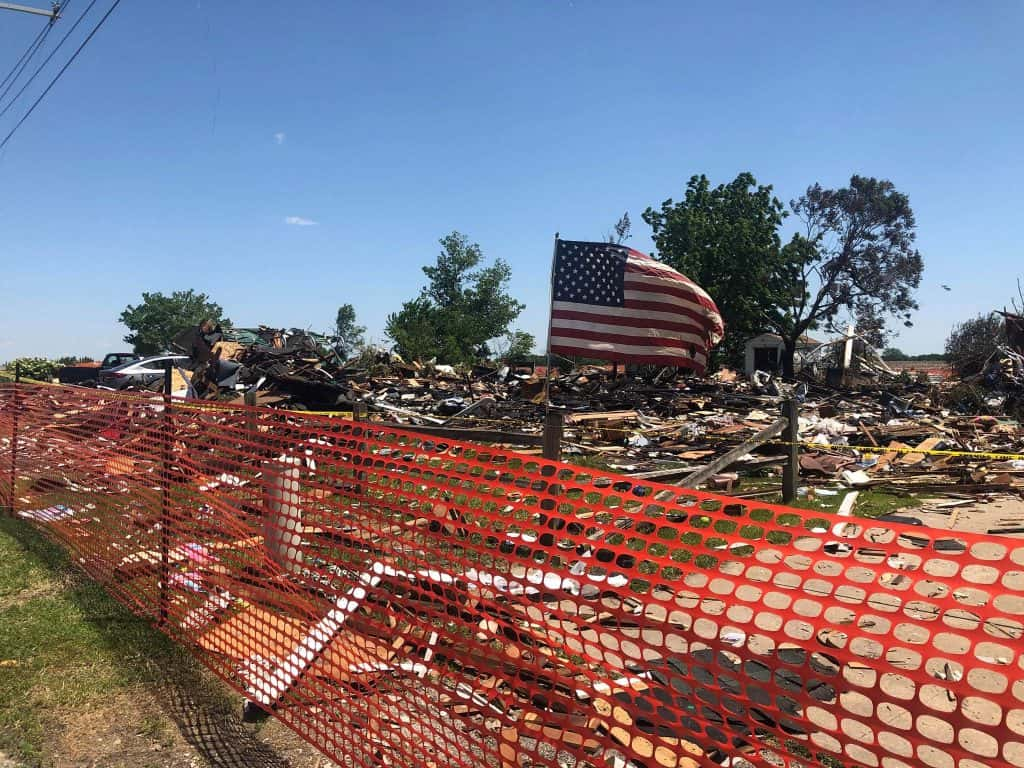 The department says both 77-year-old Wanda Swain and her son — 51-year-old David Swain, Junior — were pronounced dead at the scene, identified as 17 Illinois Route 97.
The home the two were in exploded Sunday morning just before 11:30. David Swain, Junior was found northwest of the residence, while Wanda Swain was found to the south.  Authorities have suggested that an LP tank used on the property may be connected to the explosion, but that the Illinois State Fire Marshall so far believes there were no signs of criminal activity, and that the explosion was accidental.  An official cause hasn't yet been released.
The home was completely leveled, with fire still coming from the basement area when police, fire, and emergency crews responded. Fairview fire officials say eight other homes sustained some sort of damage — some severely.
The investigation into the explosion continues.
Meantime, the Knoxville Veterinary Service is caring for a dog named Maggie also found at the home, and was said to be unresponsive when put in their care.  The veterinary service now says Maggie passed away on Tuesday.
No other injuries were reported.
(This story has been updated, and was also corrected after a misspelling of the last name of the victims was discovered.  We regret the error.  Photo courtesy Matt Sheehan, WMBD-TV.)