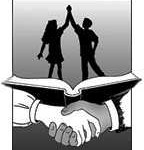 By the end of the month, District 205 could be on their way to running significantly on solar energy.
School board members and Superintendent Dr. John Asplund discussed at length about the project, which would see ground-level solar arrays set up on the grounds at King, Lombard, Steele, and at Galesburg High School.
Asplund told the board that there are many different agreements, but the one that administrators are working on would see a third-party purchase, install, and maintain the solar panels on the property and the district would buy electricity from them.
"The one that we are advocating is a power-purchase agreement. Which means you produce the power on your facility. You don't own the panels but you agree to buy power from those panels for 15 years," Asplund told board members. "So you set the price of the power that is significantly lower than what you're paying now. The only real risk the district is going to face is if the cost of power falls below what we agree to pay for it."
Asplund adds that the agreement has an initial life of 15 years, with two five-year extensions if the district chooses. The life of a solar panel is 20 years.
Also, Asplund estimated that in the first year, the district would save an estimated $100,000.
Board members also discussed the possibility of roof-mounting solar panels, but Asplund said that buildings were not ideal for solar panels, and they were more efficient on the ground.
A special meeting will be scheduled later in the month to vote on the plan.
The school board did approve the building plans for King Elementary School at Monday night's meeting.
Board members were presented with the fourth draft of the plan, which according to committee chair Jennifer Graves, Principal at Steele Elementary, met all the needs that were for the school.
The plan would see almost the entire interior of King get renovated, over 40,250 square feet, and an addition of over 22,600 square feet added to the northwest side of the building.
Additionally, the renovated elementary would have a designated car drop off lane, so that parents wouldn't be releasing or picking children upon Farnham Street.
---