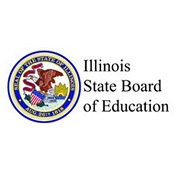 The State Board of Education announced last week improvements to the student assessment test. The Illinois Assessment of Readiness, formerly known as the "PARCC" test is given to students in third through eighth grades in March. It focuses on English, language arts, and math. The changes for the upcoming test will be subtle according to Chief Education Officer Ralph Grimm.
"The bottom line for this year is that the only difference students will experience in our testing program will be a shorter test with a new name." explains Grimm.
Future plans include making sure it's available online throughout Illinois, quicker results, and moving to a computer-adaptive design that poses questions tailored to each individual student.  The assessment will adapt to each student as it moves through the questions to become either more or less challenging.