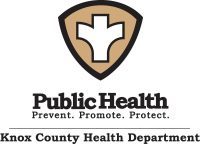 During the first full week of April each year, the American Public Health Association brings together communities across the United States to observe National Public Health Week as a time to recognize the contributions of public health and highlight issues that are important to improving our nation's health.
In honor of National Public Health Week, and it's 25th anniversary, the Knox County Health Department is holding the first ever health fair this Friday.
Erin Olson, Director of Wellness and Health Promotion for the health department says even though they've operated out of the same building for 18 years, many don't know what all goes on within the building.
Olson says the health department is more than just a medical clinic.
In addition to resources for people – the department also offers things like immunizations and behavior health services.
Since late last year, the health department has been working on celebrating its 25th year.
The Knox County Health Department is hosting it's first ever health fair starting at noon on Friday.
Health department staff will be offering tours and history of the department – some staff have been there 21 to 22 years.
The fair will feature free blood pressure screenings, car seat safety checks by the Galesburg Police Department, and representatives from OSF Healthcare and Cottage Hospital.
Representatives from Cradle to Crayons will also be present.
Cradles to Crayons' programs operate year-round to support disadvantaged children across the state with the essentials each child needs to overcome their unique situations and excel both inside and outside of the classroom – from cold weather gear to school supplies.
The health fair is being held this Friday from 12:00 noon to 3:00 p.m.
Visitors will receive tours of the building and can take advantage of services available.
Galesburg Police Department will be doing car seat safety checks, and there will be free blood pressure screenings.
Representatives will also be on hand from OSF, Cottage Hospital, The U of I Extension Office, the YMCA, and the Hy Vee dietitian.