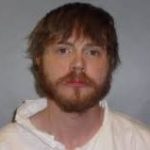 The man who was the victim of a gunshot wound that killed him on Christmas Eve in Monmouth has been identified as 27-year old Zackery D. Talley.
Talley's name was being withheld pending notification of his family after he was shot the morning of December 24th at the 100 block of West 4th Avenue in the Maple City.
The alleged assailant, Drew M. Pearman of Monmouth has been charged with five counts of first degree murder, which has a sentencing range of 20 to 60 years in prison according to Warren County State's Attorney, Andrew J. Doyle.
There's also a firearm attachment which could yield Pearman 25 years to life in prison if convicted. Bail was denied in the hearing that followed the arrest.
Warren County Public Defender, Thomas R. Siegel, was appointed to represent Pearman.
His first appearance with counsel is scheduled in Warren County Court on Jan. 2 at 10 a.m.