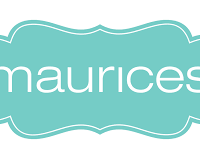 Maurice's, a popular retail chain that specializes in women's apparel, is closed in Galesburg but is it closed for good?
That's what fans of the fixture on one of the retail strips adjacent to Walmart are left wondering after a post Sunday that said the store will be closed until "further notice."
Then later in the day yesterday, Galesburg Maurice's posted that they WILL be open today from 10am-5pm – and are not accepting cash at this time.
The post made no indication that the closure was necessarily permanent.
However, Maurice's parent company announced this summer that they would be closing hundreds of locations over the next two years.
CEO David Jaffe said 250 of Ascena brand stores would be shut down by July 2019, but the retail group also owns stores that include Lane Bryant, Dress Barn and Ann Taylor.
But Jaffe added in his statement that another 400 stores could close if negotiations with landlords didn't yield reduced rent rates.
There are Maurice's locations in Peoria, Davenport and Bloomington but there have been no known announcements of those stores closing.
The circumstances of each post are unclear – WGIL will have updates as they become official.