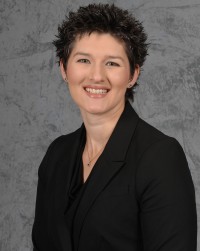 The Galesburg Community Foundation's Director of Communication Karlie Elliot Bowman is back stateside after a two week trip to Panama and Japan.
Bowman went with the Illinois Ag Leadership Foundation as a part of their program designed to developed agricultural leaders in Illinois by exposing them to ag in other countries.
Bowman tells WGIL among the issues she was enlightened to was Japan's young population that is turning away from farming.
"Once you get out to the countryside there is quite a bit of land, of course many rice paddy's," Bowman says. "But, right now the issue is they have a lot of so-called farmers who plant the rice or plant the crop and then go into Tokyo and work and then come back and harvest and they are struggling to figure out why their crop isn't as productive."
Bowman says the IALF prepared members of the group for their trip.
"We've talked a lot about the TPP, we've talked a lot about trade," Bowman says. "We went to Champaign actually, to the University of Illinois right before we left for our trip to, especially in Japan, learn about the culture–bowing and business card presentation and bringing gifts."
Also on this particular trip was Bureau County Farm Bureau Manager Jill Frueh (FROO), a native of Abingdon.