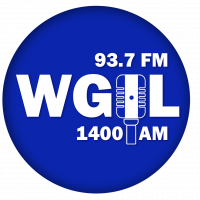 UPDATE:  Since the original posting of this story, the Knox Winter Jazz Series Workshop has been postponed until Saturday, April 27, due to the weather.
The Knox Winter Jazz series workshop with the Luciano Antonio Brazilian Quartet is Saturday, January 12th at Knox College's Kresge Recital Hall. Attendees will have the chance to participate in a traditional Brazilian Batucada from 4:00 pm to 5:00 pm.
Best-selling author and NPR humorist David Sedaris returns to the Orpheum Theatre stage on Saturday, January 12th. Sedaris is a master of satire with his cultural euphemisms and political correctness. He is the author of Barrel Fever and Holidays on Ice along with personal essays like Me Talk Pretty One Day When You Are Engulfed in Flames, and Let's Explore Diabetes with Owls. Tickets for tonight's 7:30 pm show start at $40 and are available at the Galesburg Orpheum website.
Fat Fish Pub in Galesburg is again bringing in an up-and-coming musician on January 12th. Blues group The Brandon Miller Band will be at the pub Saturday, January 12th for an 8:00 pm show. The 28-year-old self-taught Kansas City native has been playing music since the age of seven. Miller grew up listening to 60s and 70s rock due to his parents' love for music. "The more I got into the classic rock – I dug deeper into the British influence of Jimmy Page and Eric Clapton….of course, Led Zeppelin had a big influence in blues," Miller told WGIL. "Then the further you get back into Clapton's history….their take on the American blues really hit me."  Tickets are $20 – visit Fat Fish Pub website for more information. There'll be more live entertainment tomorrow night with country, pop, rock duo Jef Spradley and Jordan Danielsen at the Corner Connection in Galesburg starting at 7:00 pm.