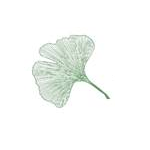 The G.L. Vitale Family Foundation has announced a total of $40,500 they are awarding to four local community organizations.The groups that will benefit will be Habitat for Humanity, KCCDD, Knox College for Kids and NOVA Singers.
Habitat will get the largest amount, $20,000.
Knox County Habitat Executive Director Jordan Knight wrote in their application that they "witness tangible evidence that strong and stable homes help build strong and stable lives."
It takes them about $65,000 to build a home.
NOVA Singers will receive $5,500 to help the funding of a poetry contest for kids and the commission of a choral piece on based on the winning poem that will be composed by Carol Barnett.
KCCDD will receive $5,000 to renovate changing rooms and restrooms to afford clients more privacy.
Finally Knox College for Kids will receive $10,000 for a junior program director to develop curriculum and also fund other program expenses.
Since the Foundation's inception in 2011 it has awarded over $850,000.