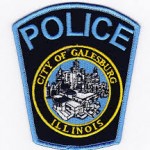 Galesburg Police have arrested an individual after responding to a shots fired call at around 12:45 p.m. today.The incident took place in the 1500 block of Bateman but officers say no injuries have been reported.
They also say there no longer is a threat to the public.
GPD says that the individual's names is not being released at this time while they continue with an investigation but that it should be publicly available shortly.
The area where the shots were fired is only blocks from Silas Willard Elementary.
Silas Principal Tiffany Springer tells WGIL that the they enacted their "school crisis plan" which students and staffed followed quickly.
This is a developing story so check back in with WGIL as more details become known.