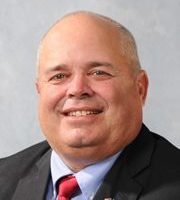 House Lawmakers approved to add veterans to the state's "Silver Alert" program as part of legislation introduced by 74th Representative Dan Swanson (R-Alpha) . 
A Silver Alert is currently issued when an older person with Alzheimer's disease goes missing, just like an amber alert goes out for a missing child. The alerts put police on the lookout immediately when the person goes missing instead of the standard 24 hours.
A retired Lieutenant Colonel with the Illinois Army National Guard who served in Iraq, Swanson's bill would add veterans with physical or mental health conditions to the missing-persons-program
He's hopeful that this will reduce veteran suicide rates, "In 2014, U.S. Department of Military Affairs reported 193 Illinois veterans committed suicide, 183 male and 10 females, which is equal about to a veteran committing suicide every other day in Illinois."
"Missing veterans suffering from mental or physical health issues may be in particular danger when they go missing and should be considered high-risk," Swanson added. "Time is of the essence when searching for a high-risk missing person."
Statistics from the U.S. Department of Veterans Affairs indicate that the risk of suicide is 22-percent higher among veterans when compared to non-veteran adults.
The House approved Swanson's bill, HB4212, unanimously and will now go before the Illinois Senate.