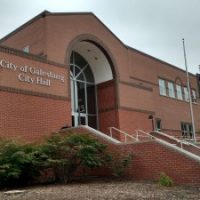 Uptown Bar went before the Liquor Control Commission on Wednesday and was given a $200 fine and a suspended liquor license for a weekend. Steven Coleman II with Team Coleman LLC that operates the bar was given a choice of two weekends and chose to shut down for Mar. 16-18.
The two counts Uptown was found guilty on by Liquor Commissioner John Pritchard was permitting patrons to smoke in the bar and for allowing underage individuals in the part of the bar where drinks are served.
The responding officer testified they smelled burnt cannabis upon entering the bar on Jan. 14 and found at least one individual who was smoking a cigarette.
Coleman claimed he never received the citation.
The officer testified under oath that she directly gave Coleman the citation.
Coleman also admitted he had minors in the bar but says he took precautions to not violate the law by having minors wear wristbands and by planning to have everyone under 21 out by curfew.
City Attorney Brad Nolden says that Uptown only has a license to operate as a bar, not as a restaurant and in such establishments people under 21 aren't allowed in the same room where alcohol is being served and poured.