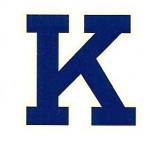 Tuesday night the Knoxville School Board approved the expulsion of a student from the District 202.
WGIL asked Superintendent Steve Wilder if the expulsion was related to the threatening note found on the February 21st but said he could not give us any details, saying "I can't divulge any information about the student or the offense."
On the 21st, WGIL reported that District 202 schools went on a soft lockdown after a threatening note had been discovered. That note would be deemed not credible.
Then on the 28th WGIL reported that a 17-year-old male student had confessed to the note and was charged with disorderly conduct.
Wilder told WGIL that a media release was being worked on with the district's attorney.