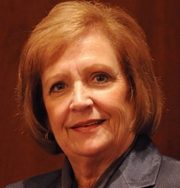 Norine Hammond and Dan Swanson were two representatives who opposed all the gun measures that came before the Illinois House last week.The two Republicans opposed a ban on bumpstocks, a three-day waiting period for purchasing an assault weapon and banning assault weapons for people under 21.
Swanson says that would infringe on the right of soldiers that wanted to carry such a weapon at home in addition to 4-H and FFA clubs that have shooting organizations.
He says this is a "right they've earned through the American constitution."
Hammond and Swanson both said that there are other devices that can create the same action as a commercially sold bumpstock, even something commonplace like a belt.
Hammond says that this bill would regulate law-abiding citizens that have purchased and gone through legal steps to own these devices.
"The worst thing that we can do is have a piecemeal approach, state by state, or this state and not that state," Hammond says. "That just adds to the disaster."
Hammond says the combat shootings like the one at a private school in Florida on Valentines, the legislature should look at ways to fund mental health services.
Both representatives say that a vast majority of what they heard from constituents was that they opposed these bills.
The NRA did have an urgent alert posted on their website asking members to contact their legislators and voice their opposition.
Swanson says there's also a problem with the prosecution of crimes, because often a charged individual will have caused bodily harm with a weapon but the weapon charges will be dropped.
The Alpha Republican says that's wrong.
He believes if this was fixed then it would deter individuals who could potentially commit a crime with a gun.
There seems to be a divide in opinion on firearms that can be seen between rural and urban residents as much as Republicans and Democrats.
The vote on HB1657 which would require all gun stores to have a state license, the five Republicans that voted yes were from the Chicago area and all but one of the seven Democrats opposed were below I-74.
Hammond says many rural families grow up hunting and with a respect for firearms.
For many of her urban colleagues she knows that they've grown up more associated firearms with crime and murder.