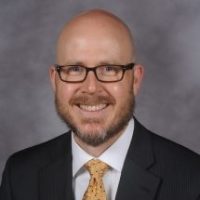 School safety is something that has been on the minds of students, teachers, administration, and parents heavily since the tragedy in Parkland, Florida.
In the last week several threats had been made in area schools, including in East Peoria which lead to the arrest of a 16-year-old student, and in Knoxville where the district was put into a soft lock down after a threatening note was found.
District 205 Superintendent John Asplund tells WGIL that he wants parents to know that their children are safe, and that ways to improve school safety is always being looked at, "We're always looking at those things and the most important thing that I would ever want a parent to know is that we monitor school safety 24/7.
Asplund says that educators are trained to know when something doesn't seem right.
He added that students who make the unfortunate decision to disrupt school will face moral hazard. "We understand that they're kids and their brains are still developing, but if we don't make a very, very strong statement with discipline in terms of very lengthy suspensions, expulsions, what-have-you… it's just opening the door for this to happen and continue to happen."