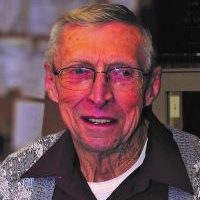 A Galesburg-area man who has spent a long time in the business community and in the local political community has passed away.
The Watson-Thomas Funeral home says George Knapp passed away Wednesday morning at the age of 92.
The Wataga resident and Oneida High School graduate was a longtime employee of Meadow Gold Dairy in Galesburg and owned and operated implement dealerships, a wholesale floral and gift business, and later the Hawthorne Center Craft Mall. The latter businesses ended late last year.
But Knapp may also be known for the twelve years he spent on the Knox County Board representing District Four as a Democrat before not being re-elected in 2016.
Knapp also spent 14 years on the Knox County Board of Review, and was active in committees outside of government, ranging from local credit unions to the Wataga Baseball Association.
A celebration of life service for Knapp will start at 1pm Sunday at the Watson-Thomas Funeral home.