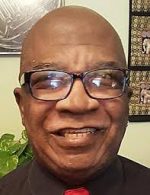 A Vietnam War veteran, musician, former mayoral candidate, former Bradley University faculty and staff member, as well as a friendly figure in the community of Monmouth has died at the age of 70.

DuWayne Brooks was a prominent member of the Monmouth community, having been recognized in 2016 by winning the Achiever of the Month Award in August, before his passing on Monday.
Brooks was diagnosed with diabetes in 1992, and for many years he's held a music festival fundraiser in the Maple City to raise money to assist community members battling the disease who are in need of financial assistance.
He also sang and played various instruments in the Brooks Brothers Band, with his brother Dennis and cousin Chris.
A Vietnam War veteran, his diabetes was a result of his contact with Agent Orange. He had to undergo the amputation of his lower right leg as a result of an infection caused by his diabetes.
Brooks' love for his community pushed him to run for Monmouth's mayor against incumbent Rod Davies, narrowly losing in the April election 933-816.
Funeral services are pending.