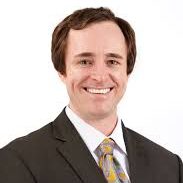 Matthew C. Scaro knows that his candidacy for Illinois governor is a long-shot as a libertarian but he considers himself a optimist.
Scaro says Republican and Democrats in Springfield can't seem to agree on anything he says except for "raising taxes."
The 34-year old self described "serial entrepreneur, journalist and traveler" would like to lower taxes and has sights on improving the Illinois economy.
He says to do this he would also prioritize spending cuts, pension reforms as well as reforming Medicaid.
These actions are what Scaro says are the only thing that will reverse the population decline, which led to last year Illinois losing almost 34,000 residents last year according to census data.
Entering politics was never in Scaro's plans but was unsettled by the state of Illinois' gubernatorial race, "I look at Illinois here in this election… two billionaires going at each other. I don't think either of them represent the common man, and that's what I do represent, and that's the only person I care for."
Scaro talked with WGIL about the challenges the state faces and what a Libertarian governor could do for a state, perpetually paralyzed by two-party gridlock.
Currently he's CEO of a web and software development company he founded, Dividend Marketing Inc.
As far as his political platform; Scaro calls himself "pro-life" opposing abortion and the death penalty, vows to cut state spending, reform the pension system and lower taxes.
He also supports fully legalizing marijuana and while he says that includes for recreational and medical uses, Scaro is more interested in possibilities of industrial hemp, "See in Illinois, we're mainly an agrarian economy. we've got a huge state here – tons of farmers – and we're growing corn and soy. But corn and soy has a lot of competition. Not a lot of competition for hemp."
Scaro was the Illinois Events Coordinator for Libertarian Gary Johnson's presidential campaign in 2016.
First, Scaro will have to come out on top of three challengers for the Libertarian nomination at the party convention in Bloomington next month.