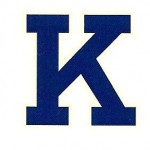 The Knoxville School Board held their January meeting last night (Monday night) where several items were discussed and approved.
Superintendent Steve Wilder presented the board with the 2018-19 school calendar recommended by the calendar committee.
The first day of student attendance would be August 15th – which is earlier than normal according to Wilder. "When I met with the calendar committee I recommended that because it allowed us to really balance the first and second semesters, so we've made a commitment to try to end the first semester before Christmas break." Wilder said. "… but it means we have to start early. Now we can do that with the air conditioning at Mable Woolsey. So we've got the environment to do that."
Wilder said that the calendar was put out for the district to give feedback, but he received none. The board approved the item unanimously.
Additionally the board approved the abatement of an Alternative Revenue Bond. Wilder informed the board that the General Obligation Bond was a 30 year bond.
District revenue and expenses were also a major discussion point for the #202 school board.
Wilder informed the board that the state was caught up on mandated categorical payments from last year, but was lagging behind for this year.
He said he's budgeted for only two payments this year, which he said was a reasonable estimate. "The folks that I have spoken to have said two is probably a pretty reasonable estimate. [I] wouldn't expect anymore than that right now until things start to progress a little bit farther into the winter.. and into the spring."
Wilder hinted that with 2018 being an election year, that payments could be impacted by politics.
Wilder said that the expenses were about where he'd expected it, a little above fifty percent for the year – which he said is normal.