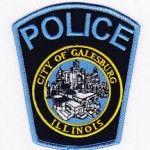 The Galesburg Police Department dealt with stolen vehicles this weekend in two unrelated cases.
Officers responded to the 2300 block of West Fremont Street for reported theft of property – which would include a stolen car.
The victim told officers that he woke up to find his wallet, car keys, cell phone, and car – a Red 2007 Toyota Prius – missing from his residence.
According to police reports, the victim believed that his roommate – 19-year-old Michael E. Diercks had taken the vehicle.
The roommate had borrowed the car in the past but was not given permission to on Saturday night.
The victim's wallet contained his drivers license, social security card, and debit card.
No arrests have been made in the investigation.