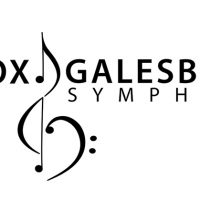 Knox College is attempting to find a replacement for Knox Galesburg Symphony conductor Bruce Polay but the college will have little say on who's hired.
Executive Director of the KGS Lucas Wood says for the first time ever Knox is leaving the search and hiring totally up to the symphony.
Wood says while Polay was both the symphony's conductor a music professor at Knox his successor may not necessarily be.
He says the nature of these two roles has changed over time.
Wood says this has been an international search with 53 applicants from the U.S., China, U.K. and South Korea.
Now in the second round, they've narrowed the field down to 27.
"I was honestly a little bit nervous to go into this search process not because I was worried about the quality of what we do or anything like that but how do we attract someone? What is our pull here? And the KGS has a great reputation in the field," Wood says.
They expect to have a new conductor named by the end of next season.
There will be a series of four concerts in which the final candidates will get to make selections, run rehearsals and conduct a concert a piece.
The public's input on each of the conductors will be sought by the symphony.