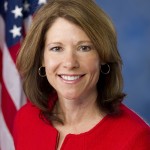 Rep. Cheri Bustos' name, along with 20 other members of Congress, is on a bill aiming at stopping taxpayer funded settlements for members of Congress accused of sexually inappropriate behavior.
Bustos says this legislation is in response to it being revealed recently that the Congressional Office of Compliance has paid more $17 million in secret settlement payments since the 1990's.
She says "taxpayers shouldn't be footing the bill for members of Congress to sweep their own bad behavior under the rug."
She goes on to say that she doesn't know a "single woman" who hasn't been impacted by sexual harassment or discrimination in one way or another.
She says that the Congressional Accountability and Hush Fund Elimination Act holds "sexual harassers accountable" and stands up for victims. The legislation is truly a rare bi-partisan effort.
Currently there are eight Democrat sponsors with 13 Republicans sponsors, including fellow Illinois Congressman Brad Schneider of the 10th District.
The bill would also require the Office of Compliance to publish all previously undisclosed payment of its website, excluding the name of the victim.