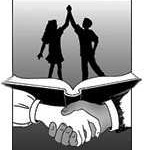 District 205 has a new agent and administrator of their employee health plan.
The Board of Education convened for a special meeting last night with the sole purpose of terminating the agreement with the last vendor and approving new agreements.
Superintendent Dr. John Asplund says for a while the district had not been satisfied with their previous vendor.
The Board dumped Mutual Medical Plans, Inc. as both administrator and agent for district insurance.
UMR, a division of United Health Care was given the nod as new administrator while Cottingham and Butler was approved as agent.
Asplund says right now only the in-network care is only for one Galesburg hospital.
On Dec. 1 both in-town hospitals will covered.
Asplund says that this was a good time with upcoming contract negotiations with the teachers union in the spring.
He sees nothing is changing materially for the employees covered under the plan, although they a broader network of doctors to choose from.
Asplund says that the benefit and costs are roughly the same in these new agreements.
The contract states that within 18 months the contracts must be put back out for bid.