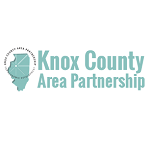 Thursday afternoon a free informational workshop regarding non-traditional apprenticeship programs and their benefits is being held in Galesburg, and area business owners are invited to attend.
The workshop is being put on by the Knox County Area Partnership for Economic Development, the Galesburg Chamber of Commerce, and the Workforce Investment Board of Western Illinois.
Ken Springer, the President of the Knox County Area Partnership, tells WGIL that the workshop will go over the benefits of apprenticeships – including improved worker retention, reduced turnover, as well as available tax credits for businesses.
Springer says that apprenticeships are seen more often with the skilled trades, but in the U.S. a shift is happening that sees them utilized more in often in what are considered "white-collar" jobs.
The workshop is being held at noon in the Bondi Building's lower level – located at 313 E. Main Street in Galesburg.
A lunch is being provided but a reservation is required to attend the meeting, one can be made by calling the partnership at 309-343-1194.