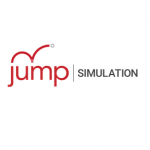 A doctor with OSF Healthcare and its Innovation arm is developing a virtual reality tool to assist with medical education. 
Dr. Matthew Bramlet who has a background in pediatric cardiology, sees the value and the current surge in 3D printing – he is the Director of Jump Simulation Advanced Imaging and Modeling for OSF Innovation.
Bramlet says, having a printed, replica of a patient's heart that one can hold in their hand for the purposes of planning a surgery really has great value.
"An education tool that can do anything," is how Dr. Bramlet describes his virtual realty tool designed to help medical education.
Bramlet's vision is to scale the virtual reality method up – and to be available for other institutions.
The goal of his virtual reality tool – is to have an expert pinpoint certain moments during a 3D image to teach the skills, understanding, and knowledge of a subject.
According to med students using the method – it feels like a much more one-on-one teaching experience.
Bramlet says, "by allowing us to capture the personality in this virtual environment, around complex objects that are complex and hard to understand, we're creating this experience for an expert to really impart the knowledge skill and understanding that's in their head to transfer to a digital format to the learner."
He says being able to pair the actual 3D printed object to a person's physical anatomy has created a much improved understanding.
Bramlet says this could revolutionize how information is distilled and imparted to broader audiences.
Now, the expert that students want to learn from can touch more learners through the digital VR format.