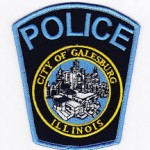 Earlier this week there were two separate attempts to use fake money, and in both situations they were attempted at the same fast food business.
On Sunday, Galesburg Police officers were called out to the East Main Street McDonald's where a man was attempting to use a counterfeit $100 bill.
While in route, the subject – described as a bald, white, heavy-set male in a gray SUV – departed on E. Main, where officers attempted to locate him but had negative results.
The fake currency had the Turkish word "Gecersizdir" – meaning "Not Valid" – printed on both sides of the bill.
In the reports, officers located news stories out of Quincy regarding the bills being used in July of this year.
On Monday, officers were again called out to the E. Main Street McDonald's for counterfeit money – this time it was a $20 bill that was being passed off.
No arrests have been made, and at this time it is unknown if the two cases are related.