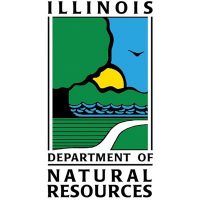 The Illinois Department of Natural Resources is urging hunters to make safety a top priority this weekend when the first weekend of the firearm deer season starts.
Last year hunters in Knox county nabbed 1200 deer during the firearm weekends, while Fulton County had seen 2013 deer harvested. Warren County hunters would harvest another 562 deer during those weekends.
Numbers released from the Illinois Department of Natural Resources indicate that last year 23 hunters fell from elevated tree stands, or falling while climbing in and out of trees.
It is the leading cause of injuries to hunters, so it is recommended that hunters use a fall arrest system safety harness.
Hunters should also keep an eye on the weather forecast, carry a cell phone, and wear bright orange.
Last year hunters in Knox County harvested 1200 deer over the course of the two weekend firearm season, with a grand total of 2309 combining all seasons together.
The first firearm weekend will end a half hour after sunset on Sunday, and resume Thursday, November 30th through Sunday, December 3rd.