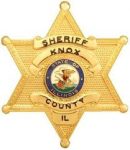 The Knox County Sheriff's Department is taking an active role in informing and teaching guardians to be active with protecting children when they access and utilize the internet.
Parents, grandparents, and teachers are encouraged by the Sheriff's Department to attend a presentation on Friday at 6:00 p.m. at the Holiday Inn Express on E. Main St. regarding internet safety for kids.
Detective Jared McDermott will be presenting and he says that parents need to be monitoring their child's activity, and inform authorities when they come across predators.
He tells WGIL that the department's call volume has increased over last year.
"A child – more so than not – is the victim and they don't know any better. The biggest thing is to empower the parents to speak with their children in order for them to report that when they come across that." McDermott says, adding "If you don't have that relationship with their child, then they're just going to continue to dive into that, and then it's going to become a huge problem."
Sheriff David Clague says it's so easy now for parents and guardians to be passive and hand off a tablet or phone to kids, that they need to be vigilant to protect them online, and they need to be educated to make sure children aren't stumbling across areas of the Internet where they could potentially become victims.
For more information, the public is free to contact the Sheriff's Department.